If you are an online shopping fiend, you can stop reading now. As a respectable and experienced online shopper, there is no way that you have no idea who are these. However, if you are one of those who have never really warmed up to shopping online, fear no more. What you are about to discover is a list of online shopping websites that are legitimate and will satisfy all your shopping needs.
Whether it's just a spot of retail therapy, gift buying, special occasions or…oh well, who needs a reason, these are legitimate websites that have impeccable buyer's protection system in place and wonderful customer service. Chosen for the variety of goods, reliability, quality of delivery, prices and quality, you won't go wrong starting out with these websites. Discover which are the 4 online shopping sites all women must know:
1. www.asos.com
With free shipping to over 190 countries, Asos is definitely high up on everybody's favourite list. The sheer variety of clothings, accessories and shoes for both women and men is mind-boggling. The perpetual sale helps incredibly too.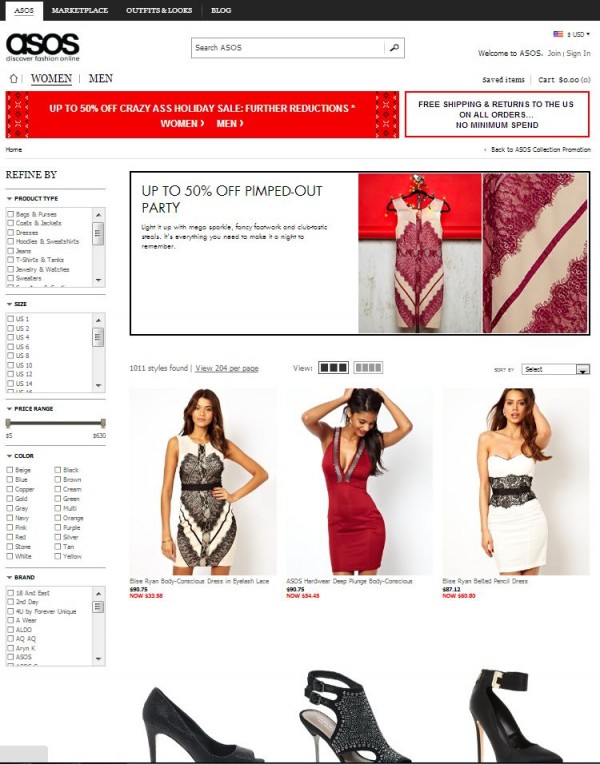 Based in the United Kingdom, the best thing about shopping on Asos are the product descriptions. From measurements to material to catwalk videos, where you can watch how the fabric moves and flows with one's body, you will have a very precise idea of what you're purchasing without needing to see it in real. Delivery is quick if you're in the UK and USA, for the rest of the world, you may receive your goods in between 1 week – 4 weeks. Ultimately, it's down to the efficiency of your local postal people.
As for the no-shows, Asos has a pretty good system in place where they would either refund or resend your items with hardly a fuss.
And that, to us is an extraordinary online shopping experience.
2. www.aliexpress.com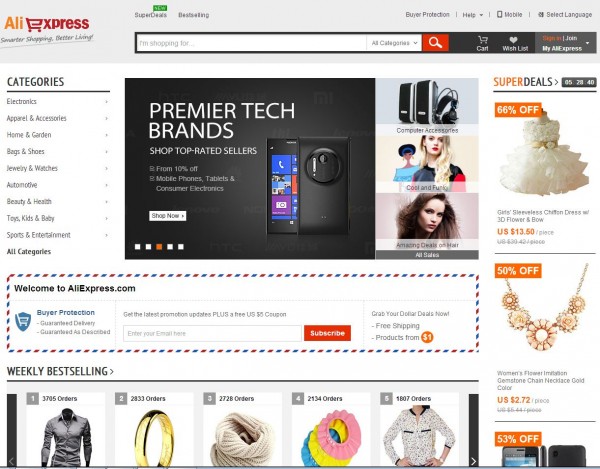 If you've got a wedding to plan, this is like Disneyland for bride-to-bes. The key word is wholesale when it comes to AliExpress. The more you buy, the cheaper it gets. With thousands of China-based wholesalers congregating on one website, it's hard to pinpoint what's best to buy as they sell just about anything and everything. Okay, perhaps with the exception of live animals.
We've bought clothes, evening dresses, faux eyelashes, gag gifts, decorations, appliances and many more. The secret to shopping here is reading the rating and reviews. It's quite important to buy from a reputable wholesaler with high ratings. Aliexpress also has a good system where your money gets refunded if your goods do not show up. Not to forget, the website is in English!
3. www.fantasydreams.com.my
Expensive lingerie has its place but sometimes, all us ladies want is just a little something that's cheap and cheerful for that special night in with the man. Fantasy Dreams is the website to go for cheap and durrrrty lingerie that you can wear a couple of times and throw away without hurting your purse. It's a wonderful place to buy cheap, sexy gag gifts too.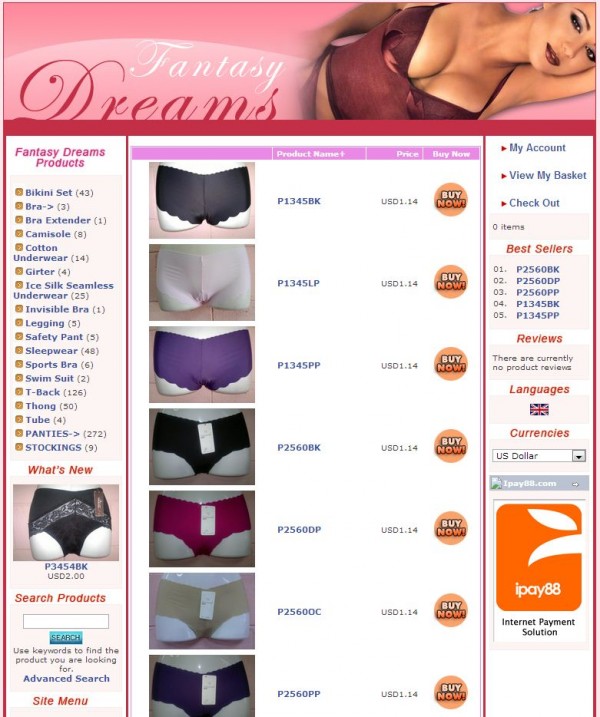 While there's no formal buyer's protection system in place, the people running Fantasy Dreams are pretty professional. If you can ignore the less than stellar website design and focus on the products – you will not be disappointed. C'mon, for less than 2 dollars for a pair of panties, you got to give this a try!
4. www.strawberrynet.com
Selling things like skincare, cosmetics, haircare and many more, this website has been around for many years. Famed for carrying a wide variety of genuine brands for slightly less than retail prices, Strawberrynet delivers worldwide for free too.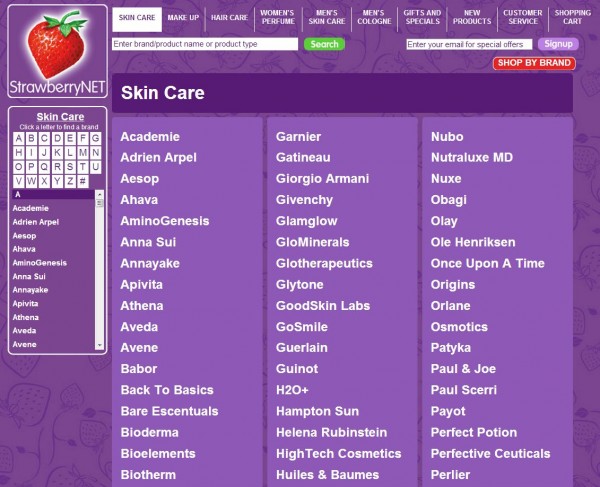 One of the best things about shopping here are the promotions. They really do reward their loyal returning customers. Whether a free make-up set by a new brand or samples from existing brands, you're guaranteed to get something for free if you have shopped for more than one time with them. And one other thing we love? The packaging! Everything comes in a boxed gift-wrapped in shiny purple paper, the inside filled with foam nuggets to keep your products safe.
Comments
comments

By the way, if you enjoyed this article, please help make our day and like our Facebook page!