How hard is it to find somewhere to get away from the hustle and bustle of the city without burning a hole through your pocket?
Sure, there are plenty of reasonably priced vacation or staycation spots in and around Kuala Lumpur, but we're talking about good quality places – not just a bed, shower and air-conditioning kind of place. We're talking about somewhere that will make you forget you're in Malaysia, gives you an unforgettable experience at a fraction of the price you'd pay for a posh but sterile hotel room in KL.
We have scoured the nation for these spots that will rejuvenate your mind, body and soul while keeping your bank account healthy and thriving. Instead of going to the malls on the weekends, now you can really consider going away at the cost of less than one meal in a nice restaurant!
Without further ado, lets begin.
1. Taman Sari in Hulu Langat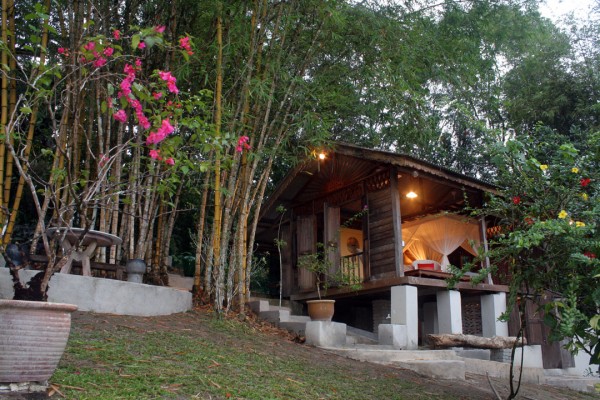 Only 45 minutes away from Kuala Lumpur, Taman Sari in Hulu Langat is a private and peaceful retreat. The fresh air and greenery will surely give you a new lease of life at the end of your stay.
Located close to a village where time has almost stood still with the surrounding area having a lot to offer. Sample local cuisine in the village or go exploring the rivers and waterfalls that are famous with city folk during the weekend. You could also be involved in other activities that are offered nearby such as jungle trekking, animal farm, horse riding, local handicraft and many more.
More information: http://tamansarimalaysia.wordpress.com/
2. Bamboo Village in Hulu Langat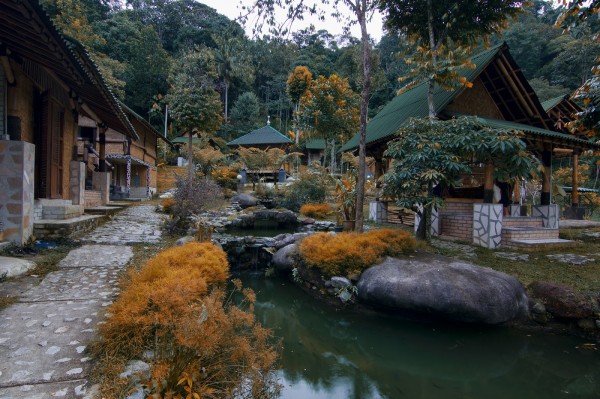 A quiet retreat nestled in the jungles of Hulu Langat. The perfect place to go if you intend to be near nature without driving or flying for hundreds of kilometres away from Kuala Lumpur. You can pick from a selection of bungalow, cottage, dorms and event tents for the more adventurous ones.
Resort living style made of bamboo somewhere in the jungle near Kuala Lumpur city center.
More information: http://bamboo-village.blogspot.com/
3. Villa Gai'a in Kuala Lumpur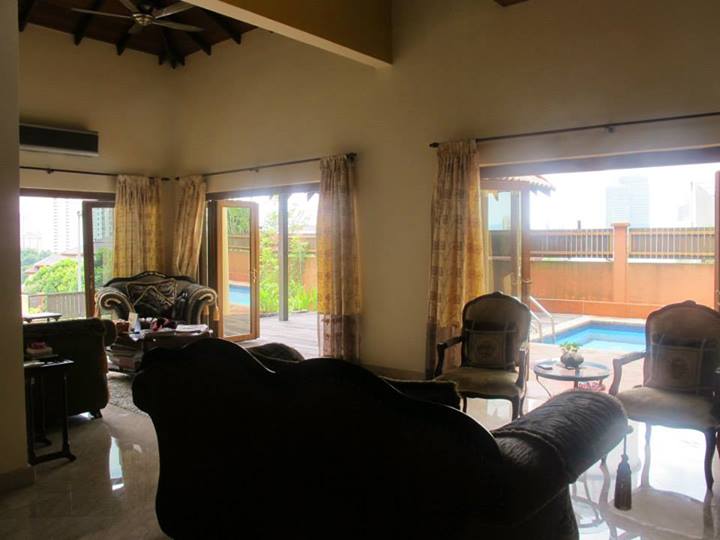 How about taking a dip in your own private pool without having to fork out for an arm and leg. Temporary accommodations with private pools are hard to come by in Kuala Lumpur, but thanks to owners of private residences who have opened up their private abodes for sharing, we don't have to fly to Bali or Thailand anymore. The beautiful Villa Gai'a in particular, is located just near Persiaran Syed Putra.
Villa Gai'a is a beautiful, modern day 3-storey house that was built right near major places such as one of the biggest shopping malls, Mid Valley, wonderful Little India and the busy KL Sentral . It has been a wonderful family home for many years. Today, it now becomes a guest house or homestay to welcome guests from all over the world who want to discover wonderful Kuala Lumpur but stay in a very peaceful, secluded and tranquil to whomever is willing to embrace it.
For more information: https://www.facebook.com/pages/Villa-Gaia-The-Hidden-Sanctuary/652910898093154
4. Sekeping Tenggiri in Bangsar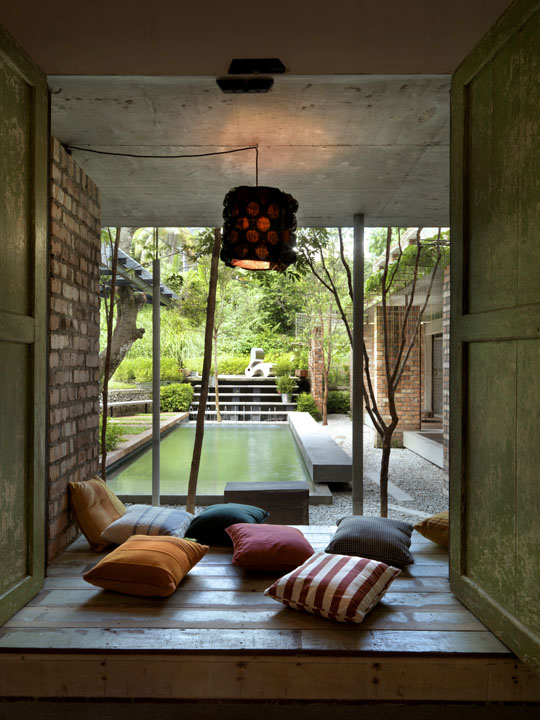 It is hard to believe that such a beautiful & tranquil property exists within Bangsar. The open living concept and the abundance of natural light, greenery and water truly sold it. This place is perfect for those who want the convenience of being in the city and freedom to retreat to calmness. At under RM250 a night, this place is a total steal!
An intimate and relaxing getaway guesthouse in Bangsar, Kuala Lumpur.
For more information: http://www.tenggiri.com/
5. Sekeping Seapark in Petaling Jaya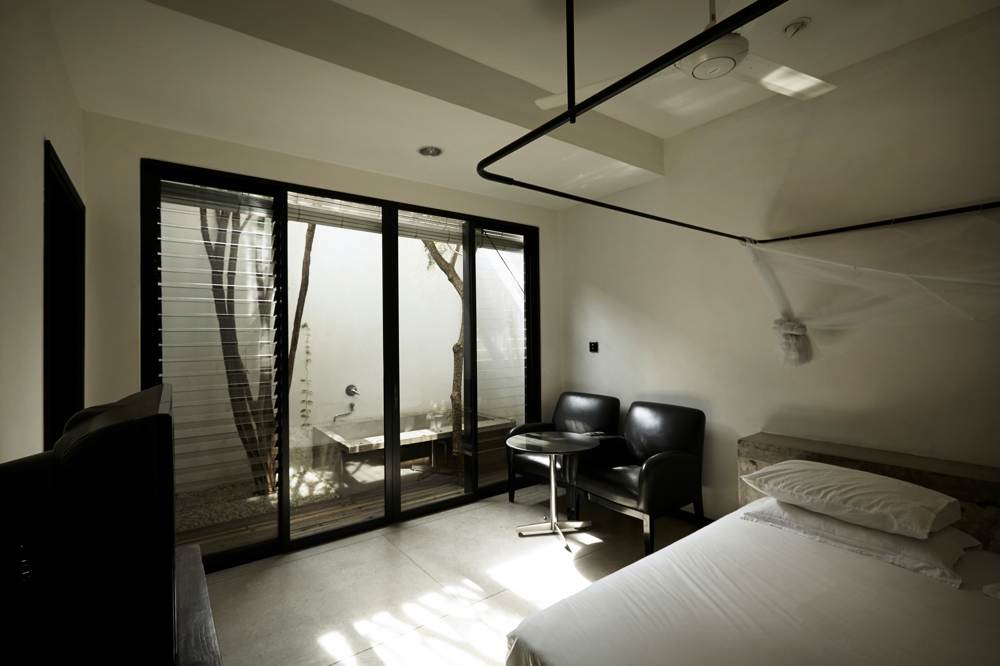 Located in a quiet residential area in Petaling Jaya, this place provides the familiarity of home, albeit a really nice home without having to stay at your own home. The beautiful open design of the house certainly adds to the experience too.
Sekeping Seapark is about that simplicity tucked into and cared for by the basic warmth of clay brickwalls, a snug and carefully crafted place one can run home to at the end of a day of shopping, work or sightseeing, or simply hanging out from sunrise to sunset in the anticipation of a homecooked meal.
For more information: http://sekeping.com/seapark/
6. Sekeping Terasek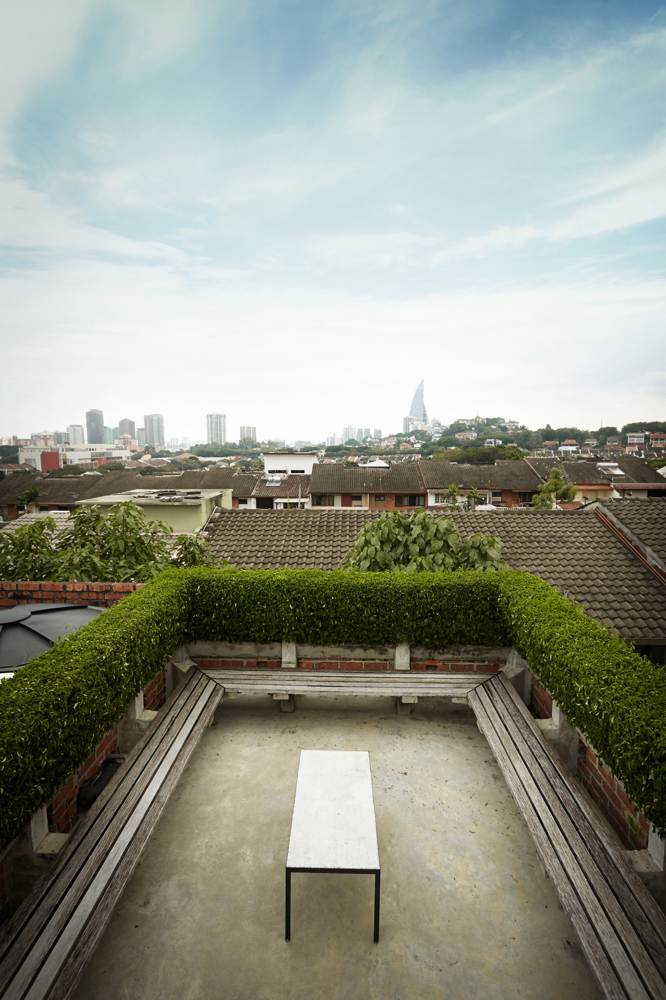 The deliberate unfinished element of the house gives it character that no regular hotel rooms can provide. Best of all, it is located in Bangsar, which means you don't have to waste hours getting to your retreat.
Rooms are all about going back-to-basics but without foregoing style. Situated amidst a row of link houses in Jalan Terasek, Bangsar and upon entrance to this unique homestay; you will be drawn to the eye-catching artworks on the wall of the spacious living area.
For more information: http://sekeping.com/terasek/
Comments
comments

By the way, if you enjoyed this article, please help make our day and like our Facebook page!