These amazingly surreal photos are the brainchild of Canadian director and photographer Benjamin Von Wong, famously known for his difficult but impressive photoshoots.
Von Wong assembled a team of two models who are also trained freedivers with 7 additional support divers to pull off these impressive pictures.
Utilising a 50-year-old underwater shipwreck, the shoot was conducted at a depth of 25 meters below the surface of the sea in Bali. Lightsource was purely natural due to the unusually difficult conditions.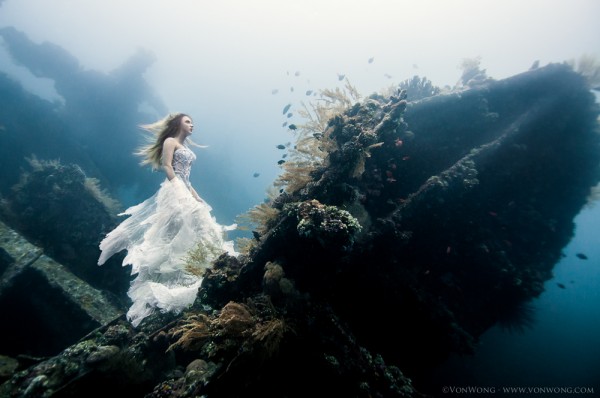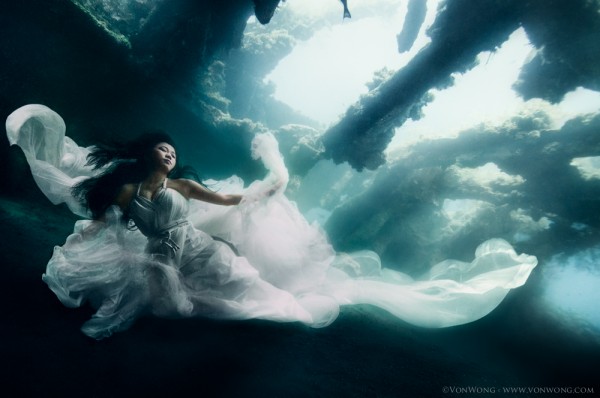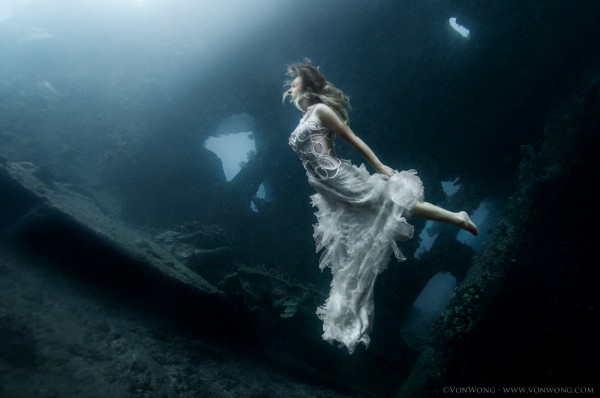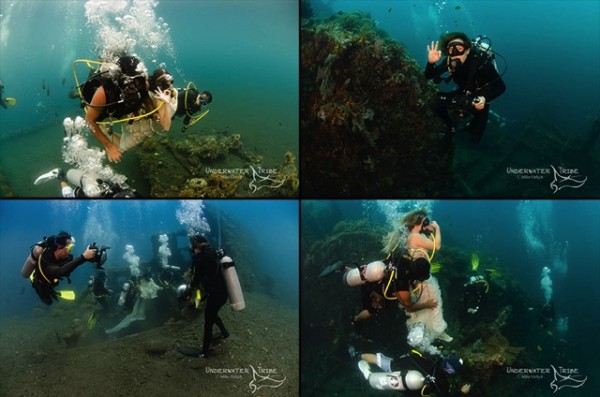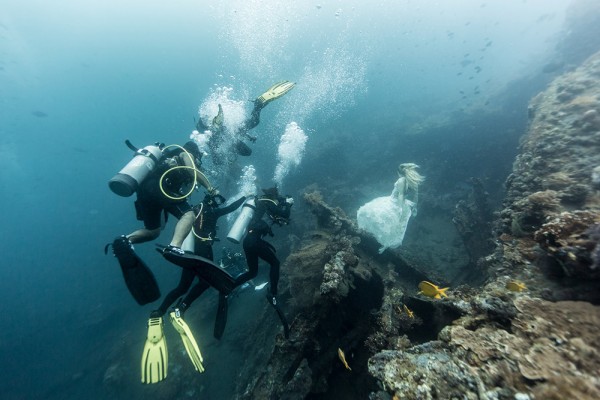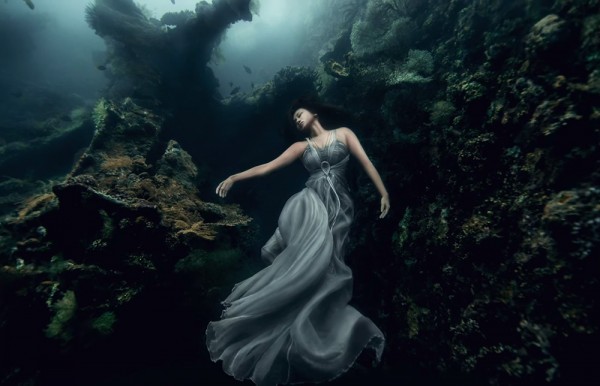 A word that truly begins to mean something when you're shooting 25 meters underwater and your model tied to a 50 year old shipwreck in the middle of Bali where the slightest miscalculation could spell disaster.

My job as the photographer is to make sure that regardless of the conditions and challenges, I have to be able to capture and create an amazing series of images and the only way that is possible in a shoot like this one is to be surrounded by people that I can trust so that I can do my job. Assembling a competent team is critical to the success or failure of most shoots and this time was no exception. – Von Wong.
Comments
comments

By the way, if you enjoyed this article, please help make our day and like our Facebook page!