Modelled after The Creation of Adam, the mural masterpiece by Italian artist Michelangelo, award winning food artist Michelle Wibowo of Michelle Sugar Art created The Baking of Adam using half a billion sprinkles, 10000 marshmallows and other cake decorations.
It is an astounding feat of passion, creativity and patience – taking 168 hours to complete the 5.7 metres wide by 2.8 metres tall work of delicious, edible art.
Set on plywood, the piece was first divided into grids and then Wibowo spent three days sketching the outline with a pencil. While Michelangelo's original painting was made with over 200 colors, Wibowo used just 24 different colored sprinkles to make her creation. When we asked what her greatest challenge were, Wibowo told us that one of them was mixing the sprinkles together to create the perfect color.

"But above all I had to finish it in time for the 450th anniversary of Michelangelo's death and, for that last day, I had to work 19 hours non-stop." – Excerpt from http://www.mymodernmet.com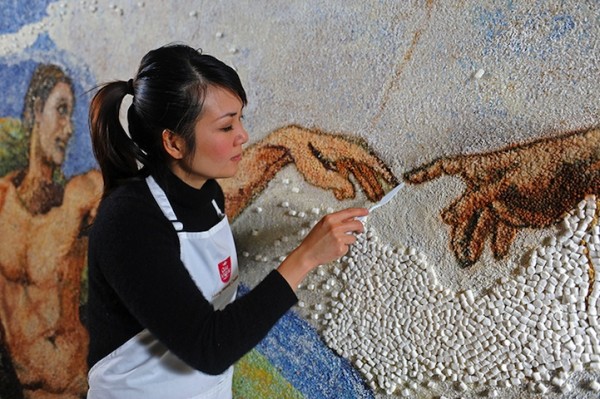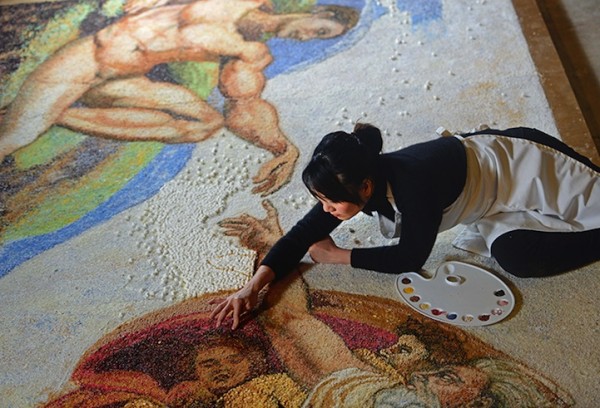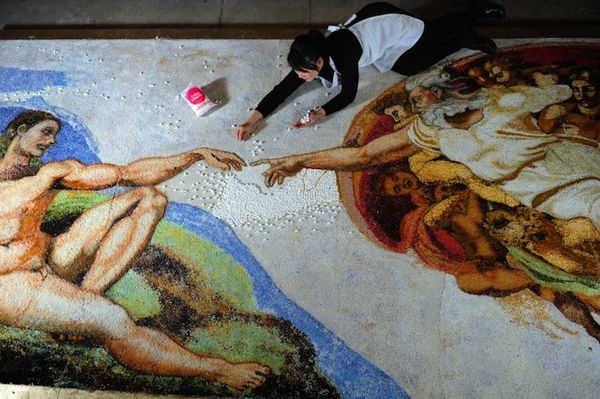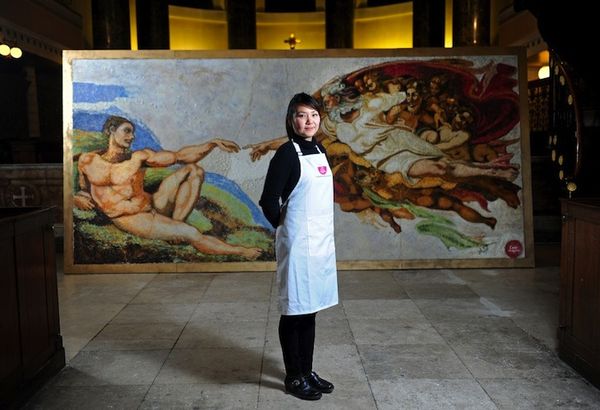 The ingredients of the edible art is secured with glue made of a mixture of icing sugar, butter and vanilla frosting.
Amazing! To see more of Michelle Wibowo's work, check out her blog. Her cakes are absolutely amazing!
Comments
comments

By the way, if you enjoyed this article, please help make our day and like our Facebook page!