You probably have been in that scenario. You've made the roast, the potatoes and the soup. You've got all the appetisers ready, those fancy pop-in-the mouth types as well as dips. But something is just missing. But time is running out…
Complete your lovely spread by adding a big bowl of colourful, delicious salad. Why not? It's healthy, it's tasty and it's gorgeous on the table. Here are 7 impressive quick salad recipes for any occasion that takes no time to whip up.
1. Spiced edamame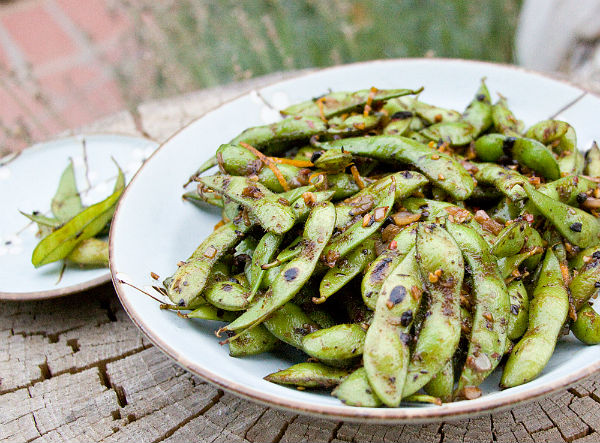 Sauté sesame oil, garlic, ginger and coarse salt; toss with hot steamed edamame. Topped with croutons.
2. Ham salad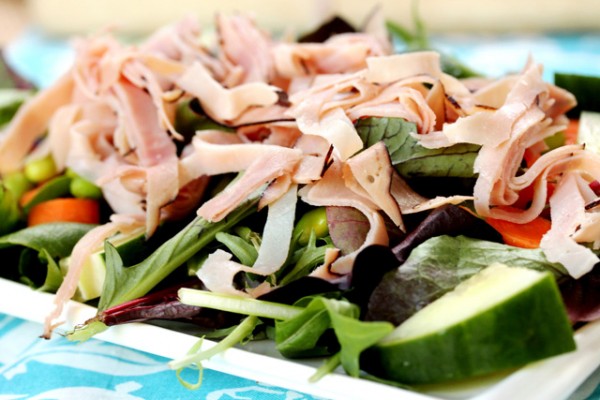 Toss julienned ham, chopped cucumbers and mature cheddar cheese with slivered green olives. Dress with seasoned olive oil.
3. Tuscan salad
Mix chopped salami, shaved Parmesan cheese, sliced boiled eggs and roasted peppers. Top with olive oil and red wine vinegar.
4. Tex-mex bean salad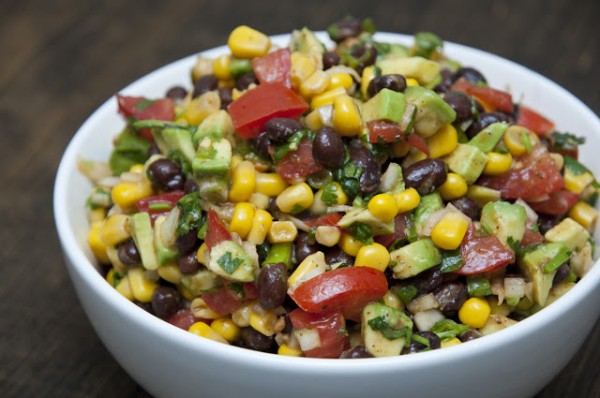 Drain canned black beans. Heat with lime juice, minced onion and cilantro. Serve with sour cream ore greek yogurt.
5. Watermelon and cheese salad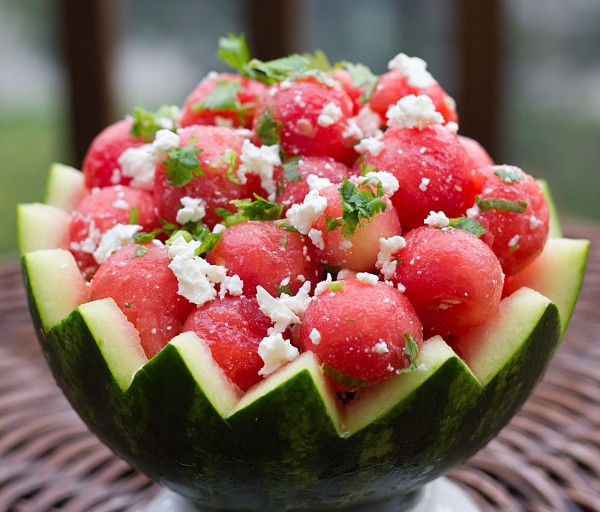 Combine chopped watermelon, tomato, cheese, scallions and salt in a bowl. Whisk together 2 tablespoons of watermelon juice, oil, vinegar and cayenne and gently toss with salad. Garnish with cilantro or parsley.
6. White bean, tuna and tomato salad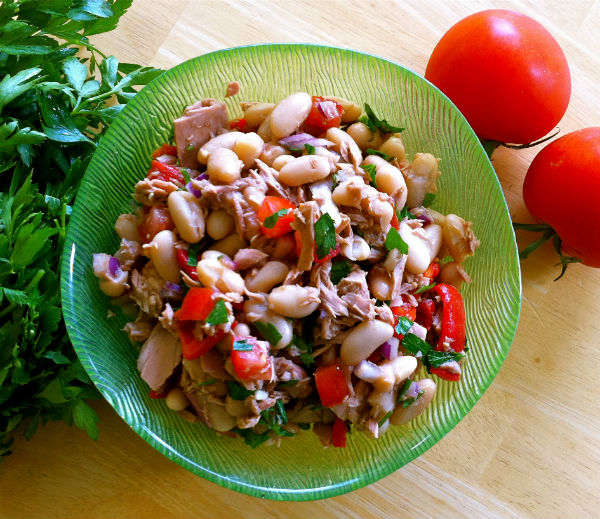 Flake tuna into a medium-size bowl; add next six ingredients; drizzle Dressing over all and toss gently to mix. Spoon onto lettuce leaves and top with chopped egg, if desired.
7. Tomato chickpea salad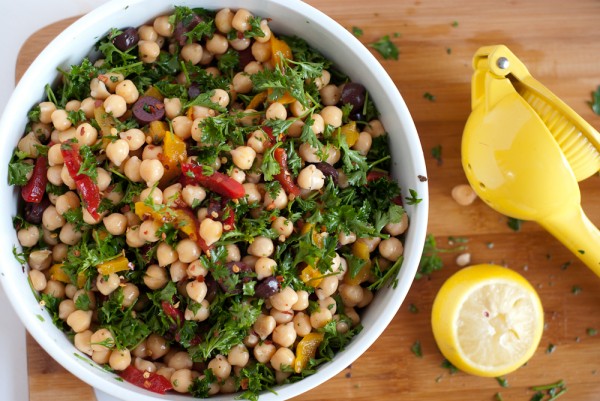 In large bowl, combine chickpeas, parsley, tomatoes, cucumber, onions and mature cheddar cheese. Make dressing by Whisking together oil, vinegar, garlic and seasonings. Toss dressing with salad ingredients. Cover and refrigerate for several hours.
Comments
comments

By the way, if you enjoyed this article, please help make our day and like our Facebook page!