It's no secret that Malaysia is a food haven. Among many wonderful dishes, there is the ubiquitous noodle. Charkueyteow, hokkien mee, mee mamak, laksa and many more; you have probably tasted and loved them.
Alas, there are also many noodle dishes that have not received the notoriety that they deserve. It's very likely because these noodles are not 100% local or sold by independent proprietors, but that's the beauty of eating in the melting pot that is Malaysia, isn't it?
Here is our list of the best noodles in Malaysia that you probably haven't discovered yet:
1. Beef Noodles in Kedai Kopi Sri Edaran, Kepong.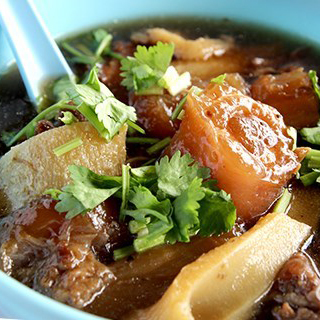 This unassuming stall in a run-down coffeeshop in Kepong serves arguably one of the best beef noodles in Klang Valley. Tender beef slices, bouncy beef balls and melt-in-your-mouth tendons in a thick, flavoursome beef broth….absolutely incredible.
Kedai Kopi Sri Edaran
Jalan Metro Perdana Barat 6,
Kuala Lumpur Kepong
2. Fried Sauce Noodles in Esquire Kitchen, nationwide.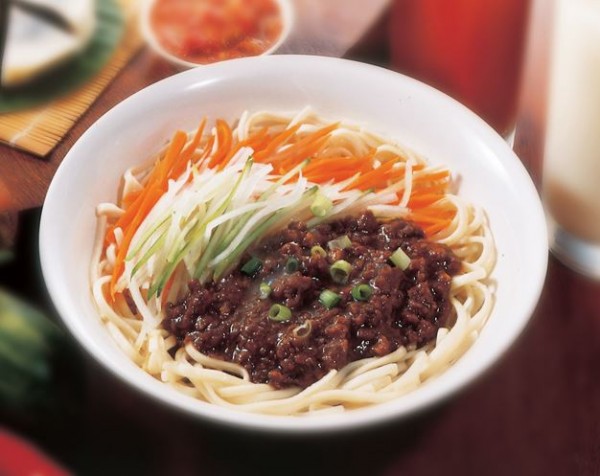 While Esquire Kitchen may struggle to compete with other chained chinese restaurants that have taken roots in Malaysia, one thing for sure is that they will always serve the best fried sauce noodles. Bouncy wheat noodles served with a generous amount of delicious minced pork and fresh julienned carrots and cucumber makes this one of the most moreish noodles out there. Eaten with their signature fermented bean dipping sauce, all is well with the world.
At all Esquire Kitchen branches in Malaysia.
3.Shrimp Scampi Pasta at Tony Roma's, nationwide.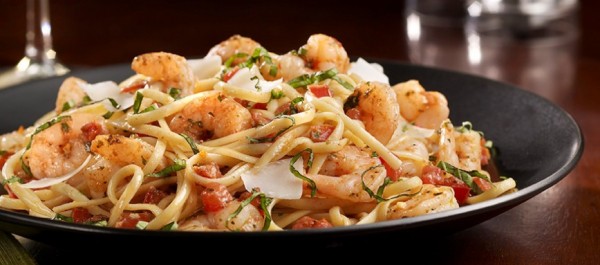 This pasta is one of our favourites as Tony Roma's really generous with the number of prawns in this dish. Not only that, they taste like fresh prawns that are cooked just right too, served with al dente pasta. A true surprise considering it's served in a chained restaurant. Try it to believe it.
At all Tony Roma's branches in Malaysia.
4. Pork Chop Noodles in Taiwan Noodle House, SS2 Petaling Jaya.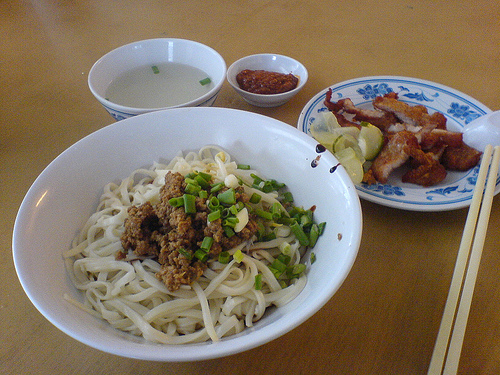 One of the oldest restaurants in SS2, it still serves one of the best pork chop noodles money can buy in Klang Valley. The pork chop is tender and flavoursome on the inside and crispy on the outside, eaten with a side of sweet cucumber pickles. The wheat noodles are springy served with a generous amount of minced pork.They also serve a mean bowl of asian prawn dumplings.
Restoran Taiwan Noodle House
No. 20, Jalan SS2/61,
47300 Petaling Jaya, Selangor
5. Hiyashi Chuka (vinegar cold noodles) in Sushi Zanmai, nationwide.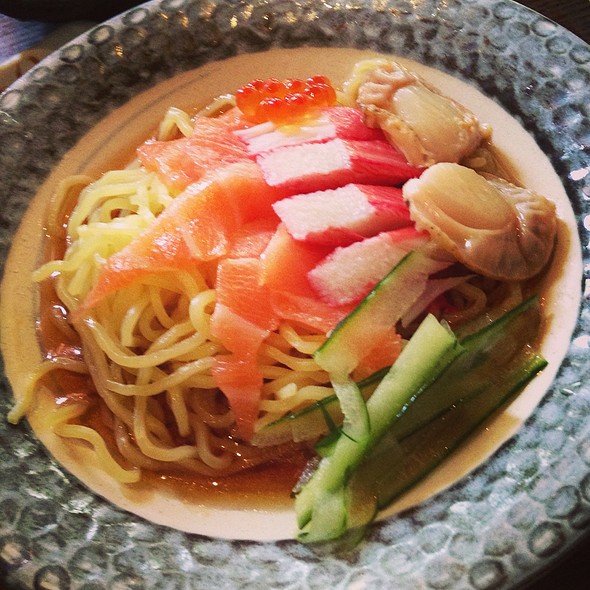 If you like cold noodles, forget the cha soba, order the Hiyashi Chuka instead. The noodles are springy and served in a chilled, wonderfully vinegary broth and a generous amount of seafood. This dish is very refreshing and deceptively generous. For its price, it's truly value for money as well.
At all Sushi Zanmai branches in Malaysia.
6. Seafood noodles in B & Best, Petaling Jaya.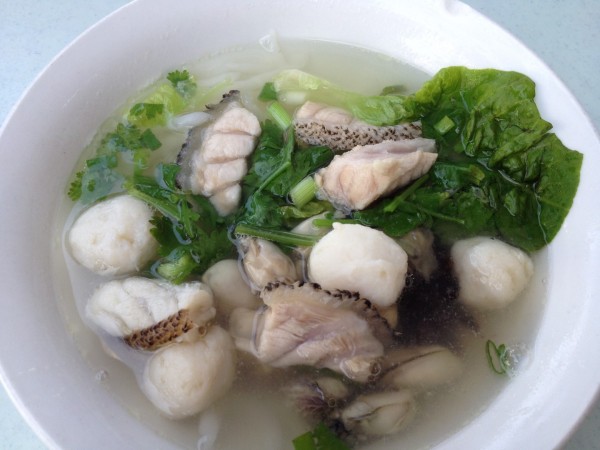 We love this place as you can customise your bowl of noodles with the dizzying variety of seafood on offer. Whether it's oysters, prawns, fish or clams or even an obscure seafood that only a chinese educated person could order, you want it, they have it. They know how to treat their seafood here, so you won't need to worry about overpaying for rubbery fish. One of their better assets is also the spicy but addictive chilli dipping sauce, the noodles just aren't the same not the same without it.
B & Best Restaurant
No.12, Jalan SS4C/5, Taman Rasa Sayang,
47301 Petaling Jaya, Selangor
Comments
comments

By the way, if you enjoyed this article, please help make our day and like our Facebook page!