What do you get when you strap two GoPros to a shoebox and tie it to a balloon? As these two friends have demonstrated, you will get breathtakingly beautiful pictures of the earth and space meeting.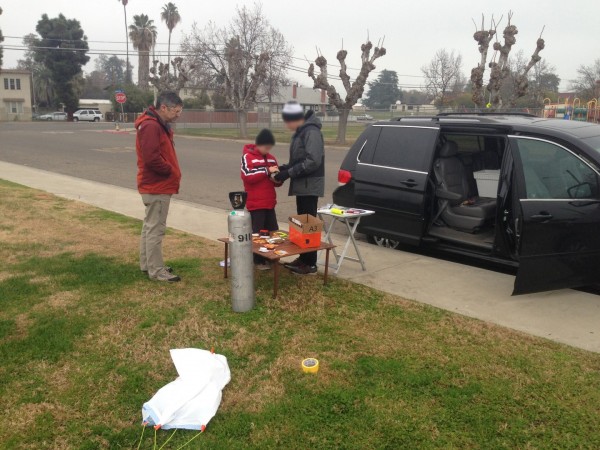 The project began at 7.30am in Porterville, California. The surprisingly low tech setup was supposed to float to an altitude between 80,000 and 100,000 feet (24-30 km). It was projected to drift south and eventually land in the southern Mojave Desert.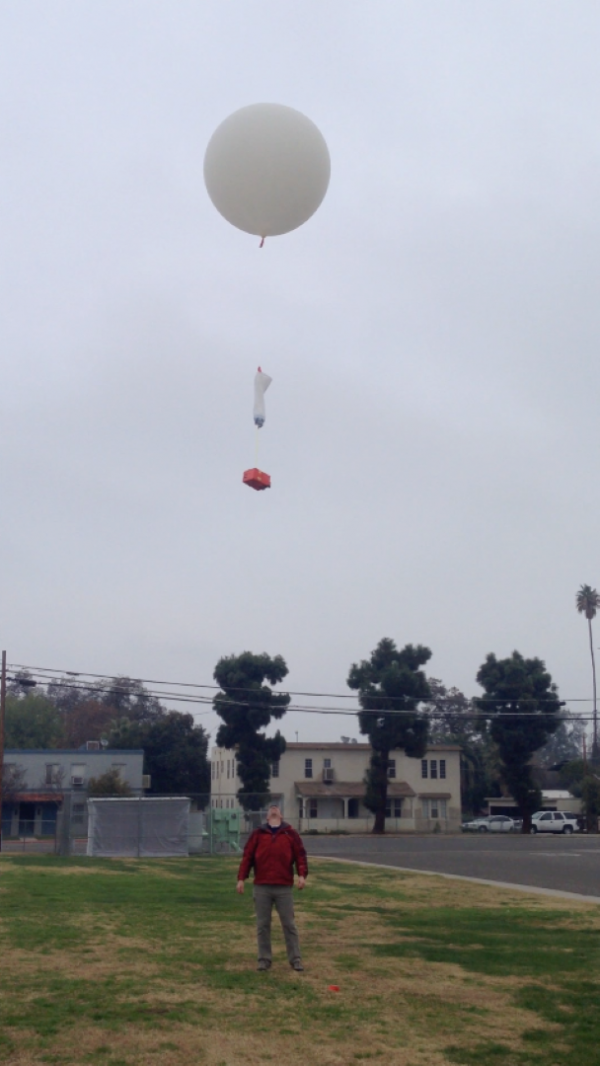 A GPS unit was also attached so that the journey of the cameras can be tracked and retrieved when they land.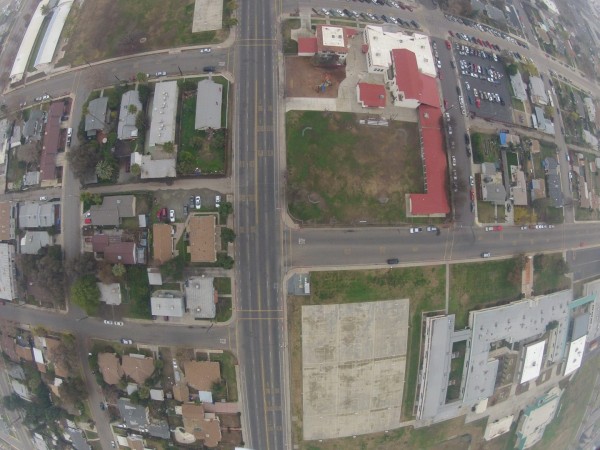 There were some hiccups along the way. One camera actually stopped taking pictures as the memory card was full. Fortunately, the other camera continued to take a picture every few seconds.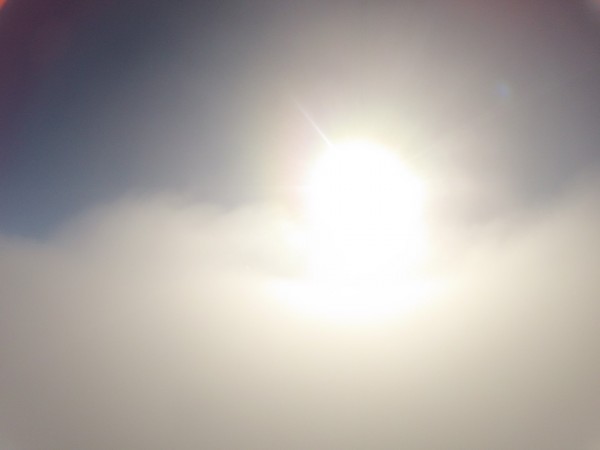 Total number of pictures taken was 5,226 during the 3-hour flight. Mostly clouds but towards the end, things started looking up. See what I did there? Hehehe.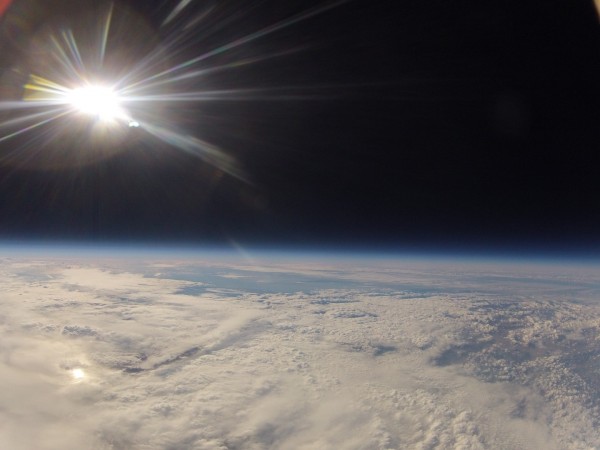 And then, space and earth. Take it in….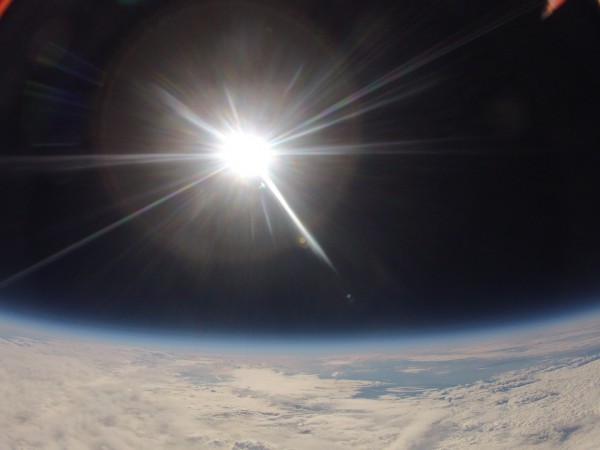 They did not have a way to measure the exact altitude but it's estimated between 80,000 – 90,0000 feet.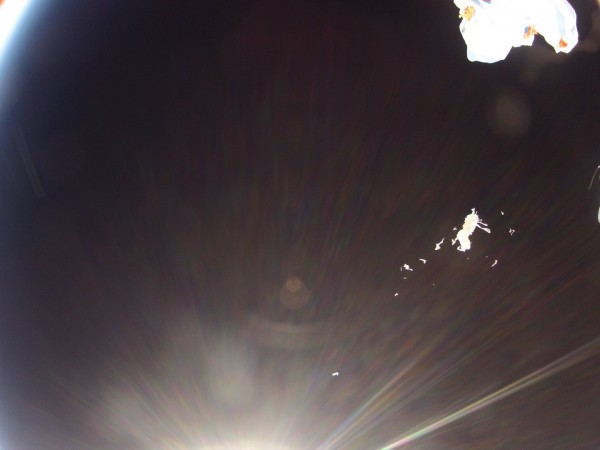 Eventually, the balloon burst due to drop in external air pressure. Finally, the latex couldn't take the stress anymore and exploded. The cameras free-fell for about 6 minutes before the atmosphere became thick enough for the parachute to stabilize it.
By the way, the parachute was made with a rubbish bin bag.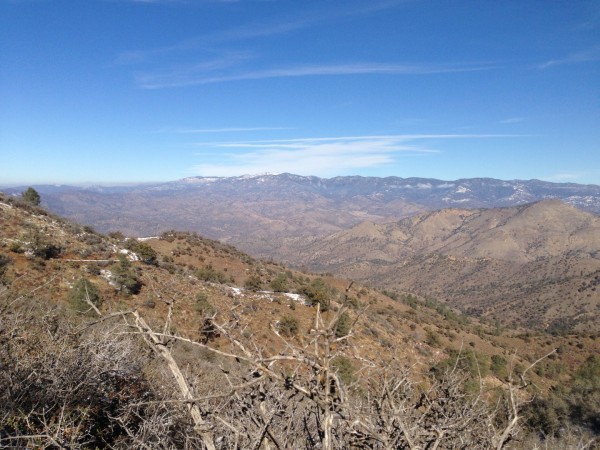 The GPS showed that the cameras landedalong the side of a ravine, in the middle of the Tehachapi Mountains instead of Mojave Dessert as predicted.
They started hiking but by the time they reached the mountain it was dark and they returned home.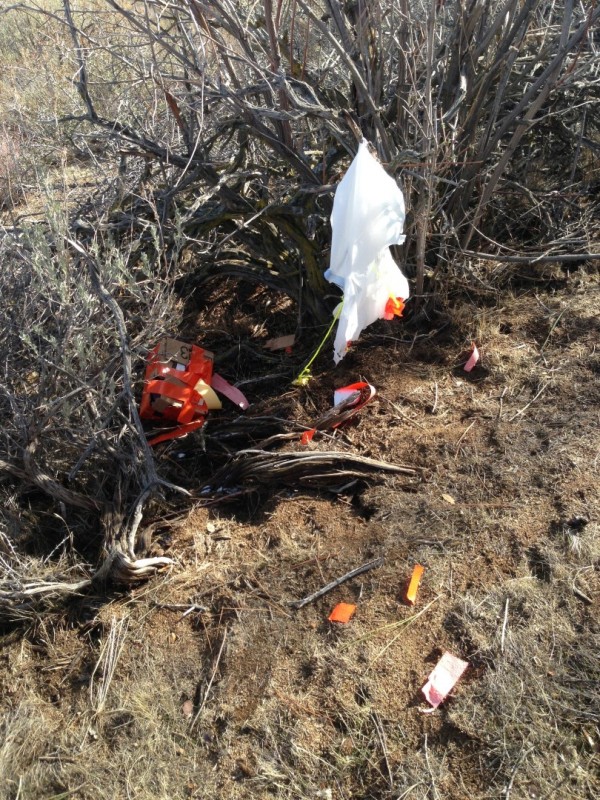 They returned the next day and following a difficult trek through the middle of nowhere, they found the cameras. While the shoebox had totally disintegrated, the equipment was all there. What an adventure!
Picture Source: Reddit
Comments
comments

By the way, if you enjoyed this article, please help make our day and like our Facebook page!