Minecraft is a very popular console/computer game that allow players to build constructions out of textured cubes in a 3D generated world.
A dedicated mother has given her son the best gift a Minecraft fan could ever wish for – his very own Minecraft bedroom!
First, there was a lot of masking and taping in the room.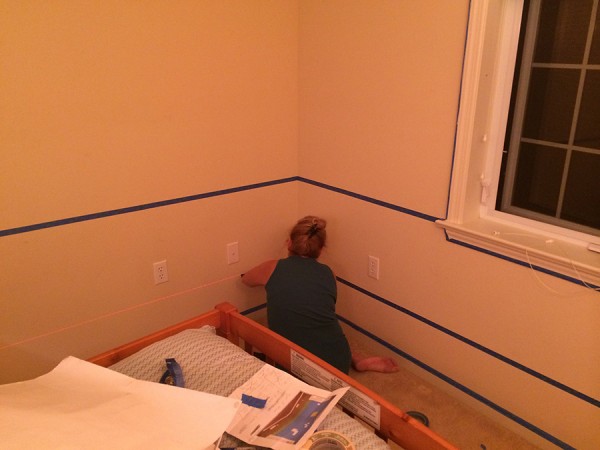 More taping and masking.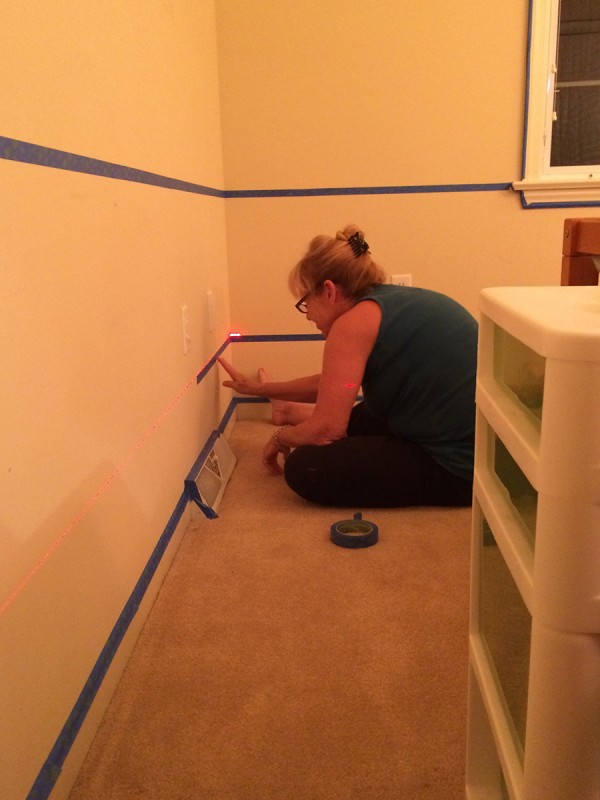 Then, the first two colours were painted on. The orange square? It's the Minecraft's version of the sun.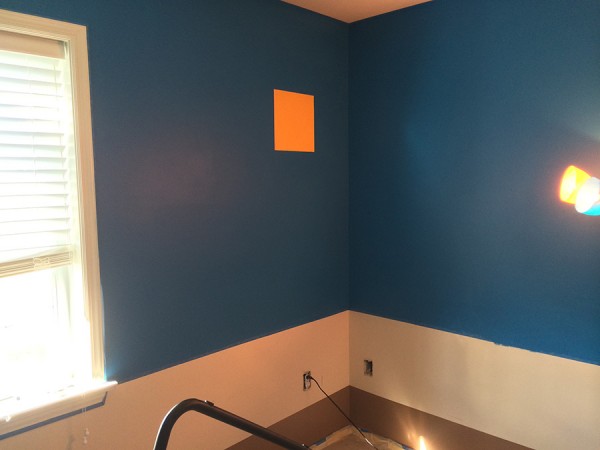 The door was taped around carefully too, the devil's in the detail when it comes to Minecraft.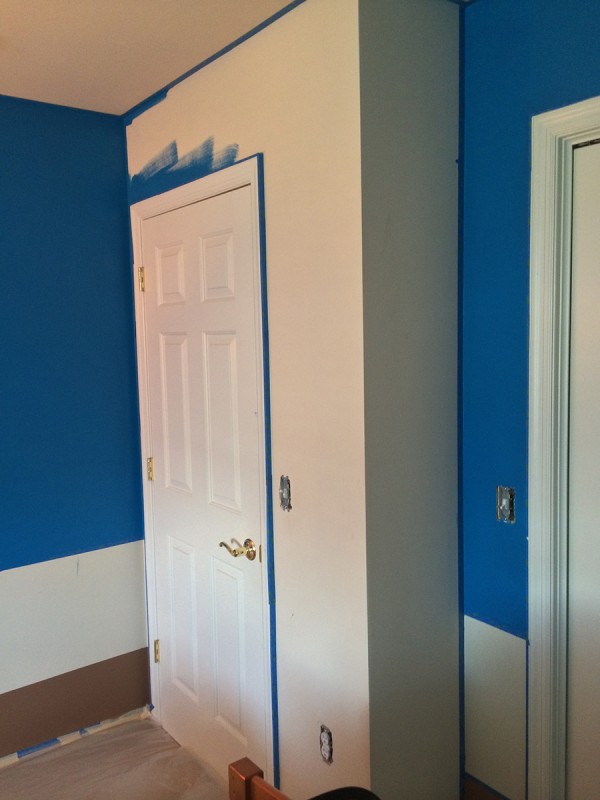 Finally, 3 colours in.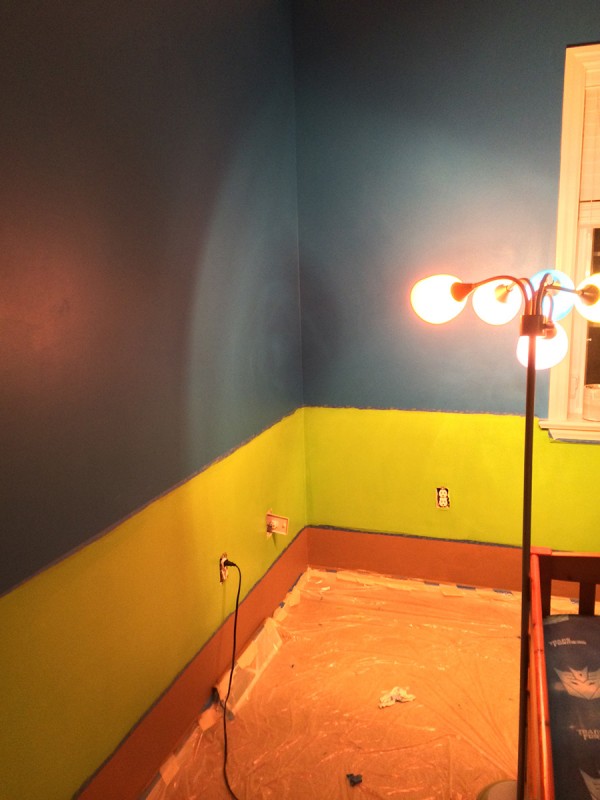 A large sale sign was used to make the template for squares around the room.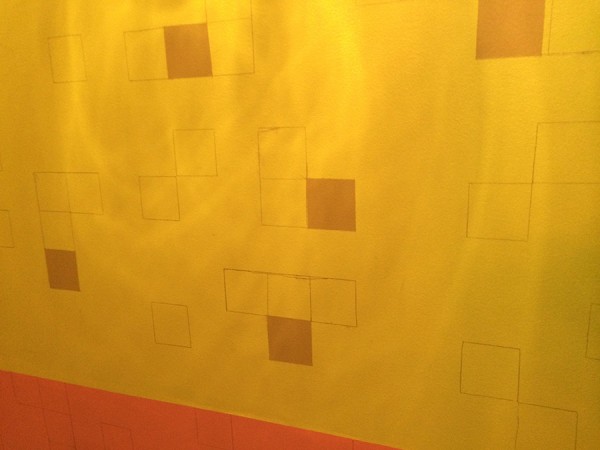 Then, very tedious work of taping around the squares commenced.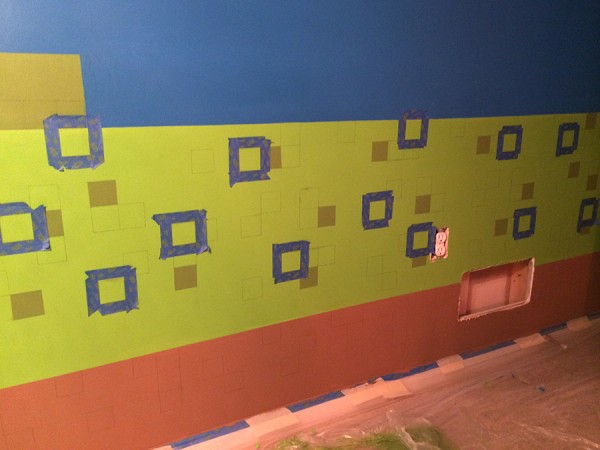 And more taping of squares….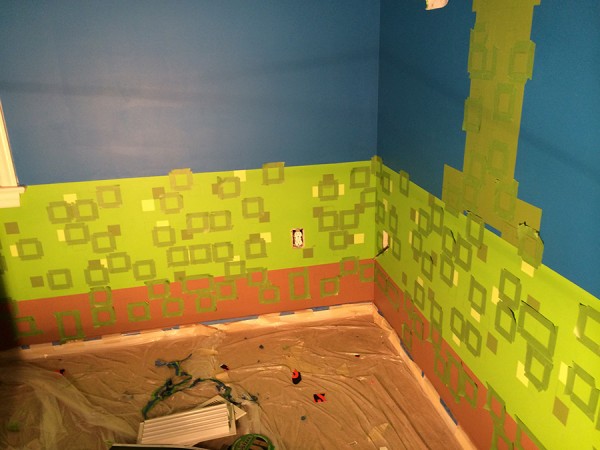 More……..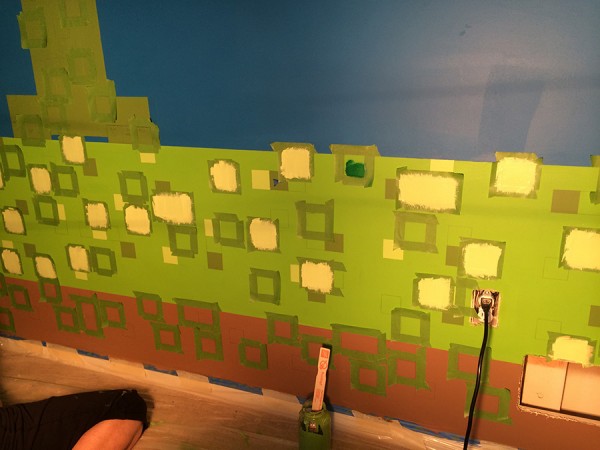 The "creeper" was meticulously painted on.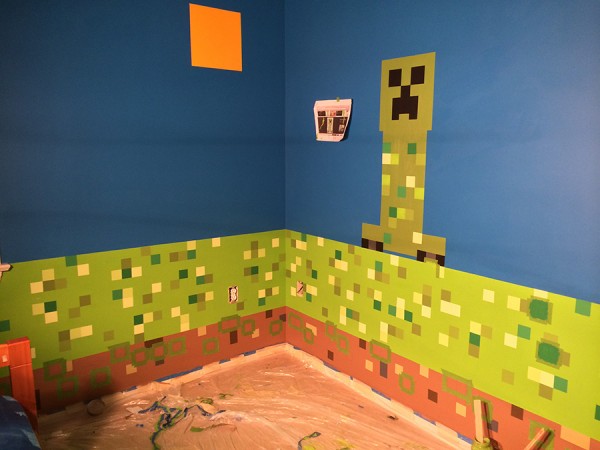 Eventually, work on the door began.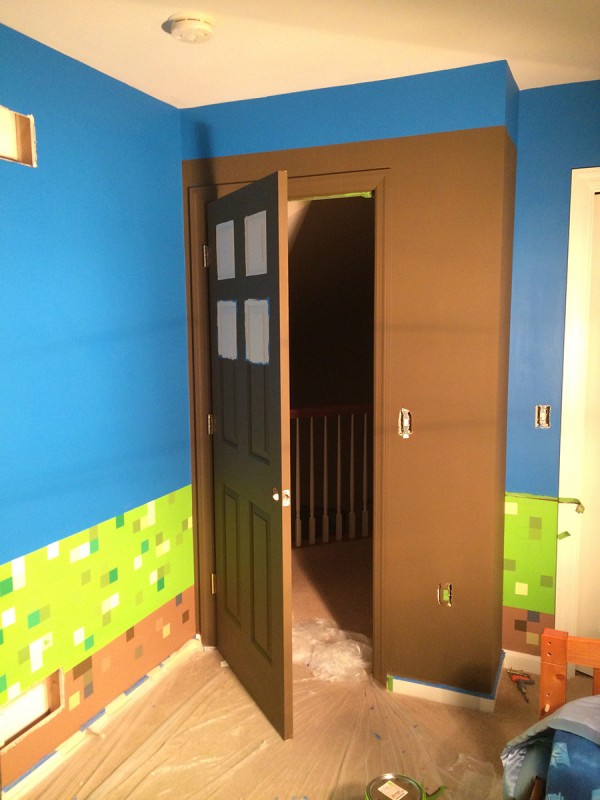 The final result of the door.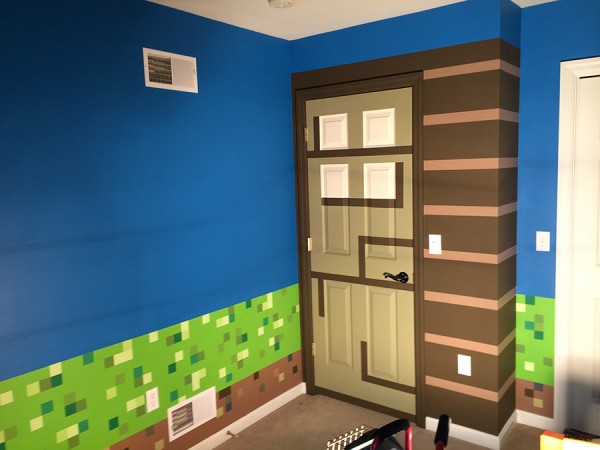 At last, the room was successfully Minecrafted!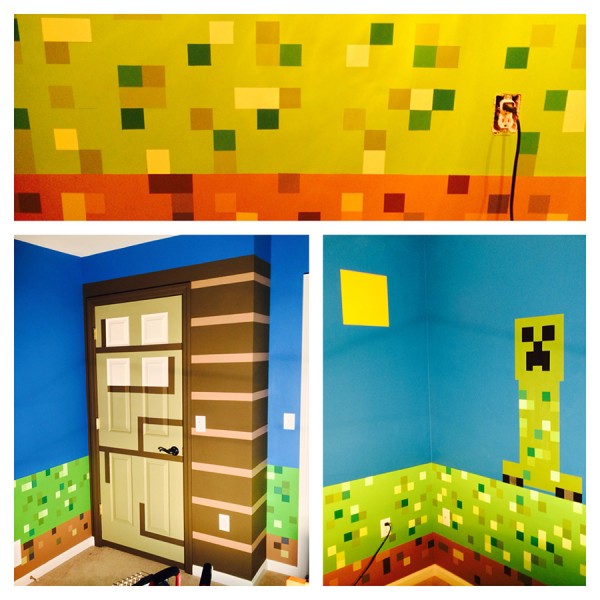 A real-life Minecraft inspired torch was also bought as a finishing touch to the room. You can be sure Broden, the lucky boy was very, very happy.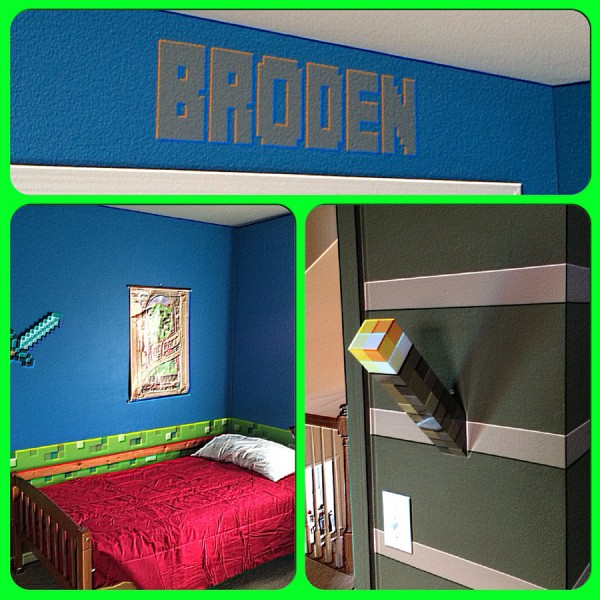 Story and pictures from IMGUR.
Comments
comments

By the way, if you enjoyed this article, please help make our day and like our Facebook page!